'I'll buy your family': drunk Tory students 'grope' women at party of Rees-Mogg linked group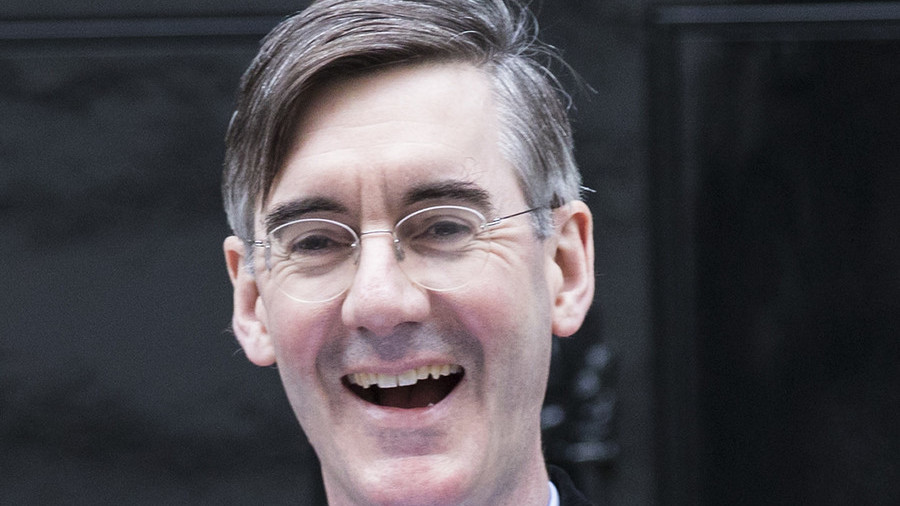 The students were last week reportedly downing large quantities of alcohol and trying to kiss and fondle women at the Port and Policy party, an event run by the Oxford University Conservation Association (OUCA), of which Tory leadership hopeful Jacob-Rees Mogg is honorary president.


Read more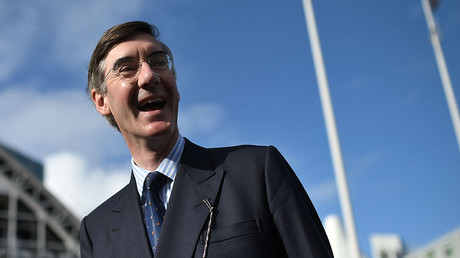 According to a report presented to the association's council by social secretary Lucy Boland, the students drank up to 43 glasses of port each in a drinking competition.

One of them is also alleged to have shouted "I'll buy their families," to a bartender who refused to serve the revellers more booze.

They then moved on to the King's Arms pub and shouted "Buller, Buller, Buller" - a reference to the Bullingdon Club society, infamous for similar antics, whose former members include current Foreign Secretary Boris Johnson and the BBC's David Dimbleby.

The revelers were also heard yelling at locals: "My castle's bigger than yours," and were seen smashing glasses and bottles outside the building.

An outraged OUCA insider told the Mirror: "There is a culture of drunken and downright disgusting behaviour that has gone unchallenged for too long."

The OUCA has contributed to the formation of dozens of political leaders and ministers, including former PMs Margaret Thatcher and Ted Heath. PM Theresa May and her husband Philip are also known to have been part of the association, as well as Health Secretary Jeremy Hunt, former Foreign Secretary William Hague, and ex-Attorney General Dominic Grieve.

The OUCA could now be investigated by university chiefs, while one member has been suspended. The association was also accused of ignoring previous allegations in a bid to save the group's image from being tarnished.

The report said: "There is a common perception that the association has a problem with sexism, and that this perception is right. There are a number of members who feel able to treat women with disrespect and discourtesy.

"There have been numerous reports from members that last Sunday several attendees at Port and Policy groped, touched, kissed (or attempted to), or otherwise harassed female guests."

The secret document said: "We have also heard rumors of similar incidents occurring in previous weeks.


Read more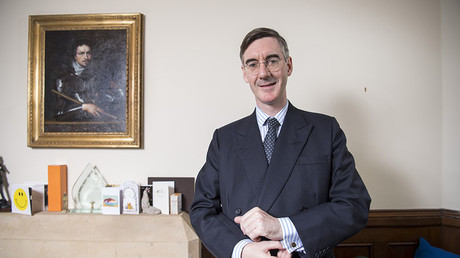 "I hope there is no doubt that everyone here today finds it totally unacceptable that women were made to feel uncomfortable in this way."
It added: "When this issue was raised in the committee Facebook group chat, as well as by the Treasurer with senior officers, it was dismissed due to fears of bad PR.
"We believe senior members have been ignoring sexism and misogyny, not because they are themselves sexist, but they are worried about the public image of themselves and the association.
"Instead of trying to address the bad PR caused by this issue, we should be addressing the issue itself."
OUCA President Timothy Doyle said on Tuesday: "The association takes very seriously indeed all allegations of misconduct at its events. A member has been suspended until the end of term, following drunkenness at an event.
"Any allegations of sexual harassment are passed on to university authorities. No allegation received has been ignored."
The Port and Policy events are held at St Giles Church Hall in Oxford every Sunday. Previous cases of misconduct by members of the OUCA include a student allegedly being pushed off his bike before it was smashed in front of him and drunken member stealing a sign from a rival college before tearing it apart.
John Worboys, later to become known as the black cab serial rapist, is reported to have been hired by the same group in 1989 to perform for them as a stripper.
Think your friends would be interested? Share this story!