'Most vulnerable' Palestinians hurt by Washington's $65mn aid cut – PLO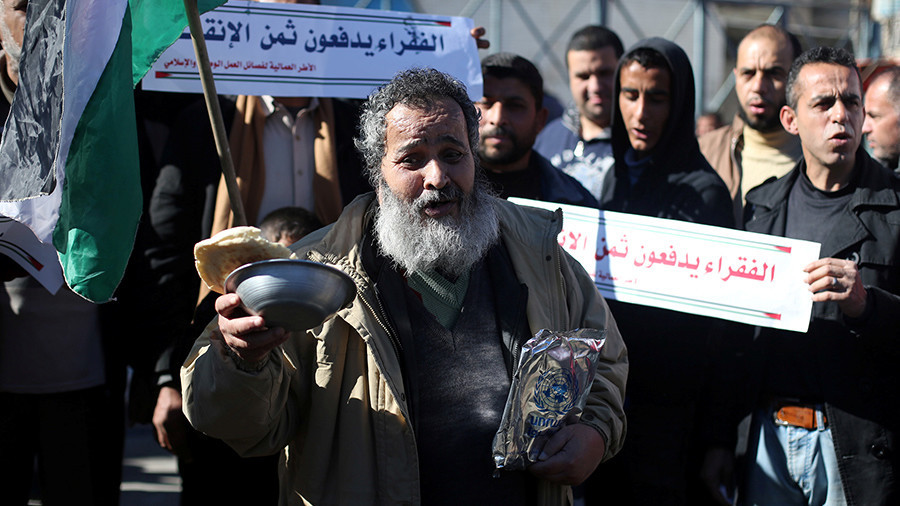 The mixed reactions swiftly followed the US State Department's decision to notify the United Nations Relief and Works Agency (UNRWA) that it is withholding $65 million of a planned installment payment of $125 million. UNRWA provides social services, education and health care to Palestinian refugees in Lebanon, Syria, Jordan, the Gaza Strip and the West Bank.

The Palestinian Liberation Organization (PLO) reacted angrily to the US move, saying, the decision targets "the most vulnerable segment of the Palestinian people and depriving the refugees of the right to education, health, shelter and a dignified life," according to AP.

The PLO added that the cut in aid "is also creating conditions that will generate further instability throughout the region and will demonstrate that it has no compunction in targeting the innocent."


Read more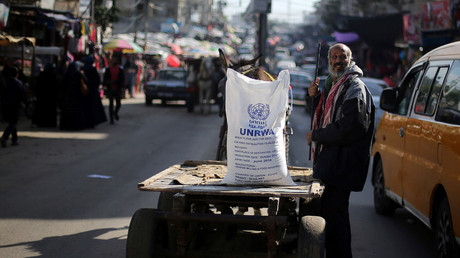 UN Secretary-General Antonio Guterres said he did not know about the US decision when asked about it at the UN Tuesday, but warned that "vital services" are provided to the Palestinian people through UNRWA, AP reported.
"I am very concerned and I strongly hope that in the end it will be possible for the United States to maintain the funding of UNRWA in which the US has a very important share," Guterres said, according to AP.
Danny Damon, Israel's ambassador to the UN, praised Washington's decision.
"It is time for this absurdity to end and for humanitarian funds to be directed towards their intended purpose: the welfare of refugees," Damon said in a statement, AP reported. Damon believes that UNRWA misuses humanitarian aid in order to support propaganda against Israel and also perpetuates the plight of Palestinians.
The letter sent Tuesday also makes clear that any additional US funding to UNRWA will be contingent on major changes implemented by UNRWA, which has previously been criticized by Israel, according to the AP.
The State Department said it would, however, release the other $60 million in relief funds to UNRWA to prevent it from running out of cash by the end of the year.
The US is the largest donor to UNRWA, responsible for almost 30 percent of its budget.