Russian strategic bombers strike ISIS targets in south-east Syria for third day – military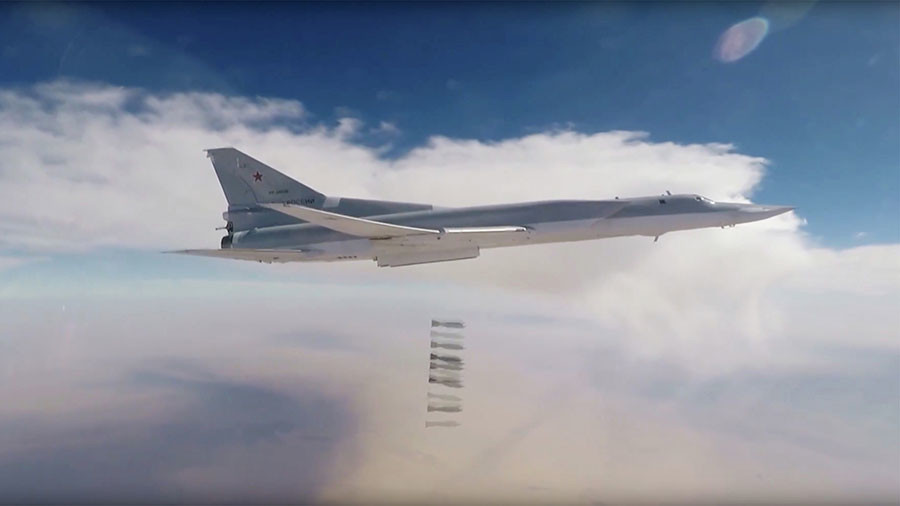 Six Tu-22M3 strategic bombers, with air cover provided by Su-30 fighters, were on a mission in eastern Syria close to Iraq's border on Saturday, the Russian Defense Ministry said in a statement.

The Russian bombers targeted IS strongholds in an area near Abu Kamal in the Deir ez-Zor province. A number of terrorists were killed, while their armored vehicles and other weapons were destroyed, the Russian military announced.


Read more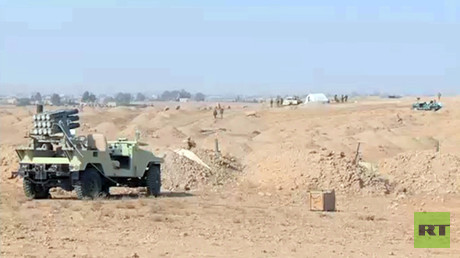 "The elimination of all assigned targets has been confirmed through data recorders and with the help of special technical means," the ministry said in its statement. Upon completing the mission, all Russian jets returned to their bases, it added.
The long-range bombers have been carrying out similar airstrikes in eastern Syria throughout the week. Military equipment belonging to the terrorist group has been destroyed, and militants' hideouts have been wiped out.
READ MORE: Russian long-range bombers hit ISIS targets in Syrian city of Abu Kamal for 2nd day – military
Abu Kamal itself had been liberated earlier by the Syrian Army with air support from the Russian military. The series of operations close to the border with Iraq has prevented Islamic militants from moving freely between the two countries.