From BBQ Chicken to Aguero - Sporting world reacts to Twitter's #280character tweet upgrade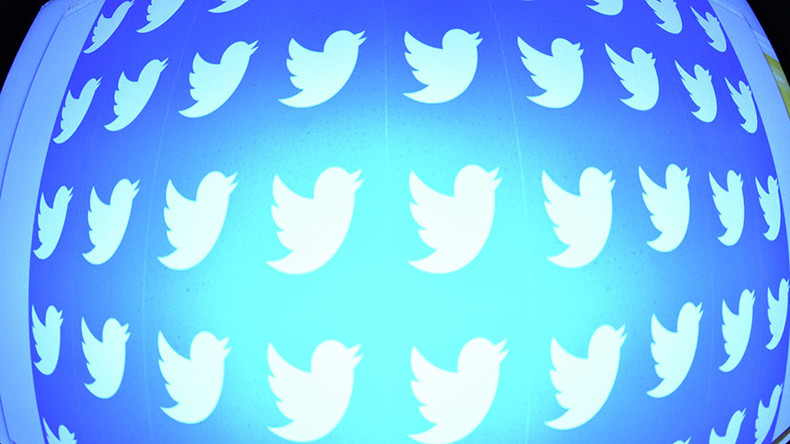 1. NBA on TNT, on which Shaquille O'Neal used the extra character space to repeat the bizarre catchphrase: "BBQ Chicken Let me tell you something, Ernie… Put that on a T-shirt!!"
BBQ Chicken
Let me tell you something, Ernie...
BBQ Chicken
Let me tell you something, Ernie...
BBQ Chicken
Let me tell you something, Ernie...
BBQ Chicken
Let me tell you something, Ernie...
BBQ Chicken
Let me tell you something, Ernie...
Put that on a T-shirt!! #280characters

— NBA on TNT (@NBAonTNT) November 8, 2017
2. English Premier League leaders Manchester City celebrated probably the most memorable moment in their history, elongating the stress on Aguero's name from commentator Martin Tyler as he watched the Argentine striker smash home a last minute goal to snatch the Premier League title from cross-town rivals Manchester United.
280 characters means we can now go...

AGUEROOOOOOOOOOOOOOOOOOOOOOOOOOOOOOOOOOOOOOOOOOOOOOOOOOOOOOOOOOOOOOOOOOOOOOOOOOOOOOOOOOOOOOOOOOOOOOOOOOOOOOOOOOOOOOOOOOOOOOOOOOOOOOOOOOOOOOOOOOOOOOOOOOOOOOOOOOOOOOOOOOOOOOOOOOOOOOOOOOOOOOOOOOOOOOOOOOOOOOOOOOOOOOOOOOOOOOO pic.twitter.com/pEZyuK5tg2

— Manchester City (@ManCity) November 8, 2017
3. German football club Borussia Monchengladbach poked fun at their lengthy name by thanking Twitter for finally allowing them space to write their tongue-twisting full title in a tweet.
Dear @Twitter. Thank you for giving us all #280characters. Our club name can finally be expressed in its full glory.

Yours sincerely,
Borussia Verein für Leibesübungen 1900 Mönchengladbach e.V. pic.twitter.com/FTBBJjPfxT

— Gladbach (@borussia_en) November 8, 2017
4. Barcelona, long the hipster football fan's team of choice, produced an effortlessly cool dismissal of the extra space, instead, using a video to "express the essence of football".
Although now we may be able to use up to #280characters, we still only need five to express the essence of football: MESSI pic.twitter.com/WqxNIe1zuG

— FC Barcelona (@FCBarcelona) November 8, 2017
5. MLB team the Chicago White Sox chose to honor White Sox TV broadcast announcer Kenneth 'The Hawk' Harrison's reaction to any player hitting a home run, by enthusiastically bellowing "You can put it on the board! Yes!"
YOU CAN PUT IT ON THE BOOOOOOOOOOOOOOOOOOOOOOOOOOOOOOOOOOOOOOOOOOOOOOOOOOOOOOOOOOOOOOOOOOOOOOOOOOOOOOOOOOOOOOOOOOOOOOOOOOOOOOOOOOOOOOOOOOOOOOOOOOOOOOOOOOOOOOOOOOOOOOOOOOOOOOOOOOOOOOOOOOOOOOOOOOOOOOOOOOOOOOOOOOOOOOOOOOOOOOOOOOOOOOOOOOOOOOOOOOOOOOOOOOOOOOOOOARD, YES! #280characters

— Chicago White Sox (@whitesox) November 8, 2017
6. British tabloid Mirror chose to relive Fernando Torres' goal vs Barcelona at the Camp Nou to send Chelsea to the 2012 Champions League final, as described by an extremely over-excited co-commentator Gary Neville.
"This could be the most dramatic moment of the season, it's TORRES!

OOOOOOOOOOOOOOOOOOOOOOOOOOOOOOOOOOOOOOOOOOOOOOOOOOOOOOOOOOOOOOOOOOOOOOOOOOOOOOOOOOOOOOOOOOOOOOOOOOOOOOOOOOOOOOOOOOOOHHHHHHHHHHHHHHHHHHHHHHHHHHHHHHHHHHHHH!!!

UN-BE-LIEVABLE!!"#280characters@GNev2pic.twitter.com/DLgpnAbHUl

— Mirror Football (@MirrorFootball) November 8, 2017
7. Football Manager simply didn't want the hassle the burden of extra characters brought, and delegated the task to the assistant manager, a regular escape when players of the game don't fancy handling menial duties.
#280characters?
*Leaves to Assistant*

— Football Manager 😎 (@FootballManager) November 8, 2017
8. And last but not least, Scottish football club Celtic took the opportunity to list in full their form that led to their recent record-breaking British 63-match unbeaten run.
Win
Win
Win
Win
Win
Win
Draw
Win
Win
Win
Win
Win
Win
Win
Win
Win
Win
Win
Win
Win
Win
Win
Win
Win
Win
Win
Win
Win
Win
Win
Win
Win
Win
Win
Win
Draw
Win
Win
Draw
Win
Draw
Win
Win
Win
Win
Win
Win
Win
Win
Win
Win
Win
Draw
Win
Win
Win
Win
Draw
Win
Win
Win
Draw
Win#280characters 😉 pic.twitter.com/qxLTcbEZ02

— Celtic Football Club (@celticfc) November 8, 2017