Brother of LA Lakers' Lonzo Ball among college players arrested in China for shoplifting – reports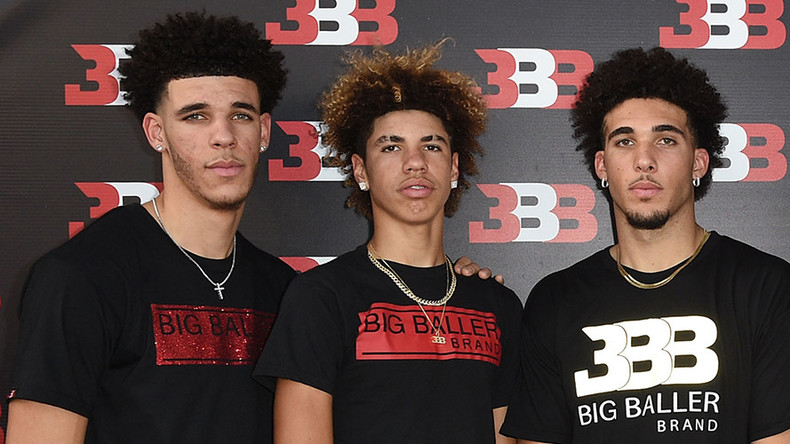 The trio are all from the UCLA Bruins basketball team, and includes freshmen Cody Riley and Jalen Hill. They were arrested on Tuesday afternoon on suspicion of stealing from a Louis Vuitton store near the Hyatt Regency hotel in Hangzhou, where the team were staying along with players from Georgia Tech ahead of their season-opening game in Shanghai later this week.

Three players from each team were originally questioned, before Ball, Riley and Hill were taken to a local police station, ESPN reports. They were released on bail on Wednesday morning but have not traveled with the Bruins to Shanghai, as they are required to remain at a hotel in the city while the investigation continues, according to an ESPN source.


Read more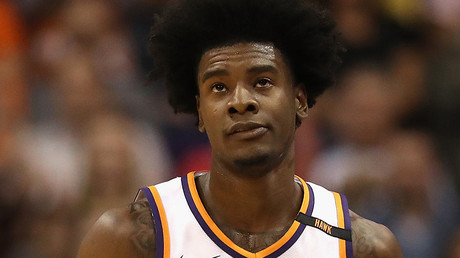 UCLA said in a statement that it was "aware of a situation involving UCLA student-athletes in Hangzhou, China," and that it was "cooperating fully with local authorities on this matter."
Larry Scott, commissioner of the Pac-12 collegiate athletic conference, said the organization was disappointed by the news of the group's detention.
"We are very disappointed by any situation that detracts from the positive student-athlete educational and cultural experience that this week is about," Scott said. "Whether in the United States or abroad, we expect our student-athletes to uphold the highest standards. We will continue to closely monitor the situation."
LiAngelo Ball's father LaVar is also with the UCLA team in China, but canceled an expected address to the media on the events involving his son, citing advice from a legal team.
LaVar senior did later say, however, that he was "going to wait until I get some more intel on what's going on, and then I can tell you what's up," adding that "everybody making it a big deal. It ain't that big of a deal."
UCLA coach Steve Alford has confirmed the players will not be involved in the game on Friday.
The news of the arrests came at an awkward time, as US President Donald Trump is currently in China for a much-heralded visit as part of a marathon tour of Asia.