New accountability law: MPs body fails to make headway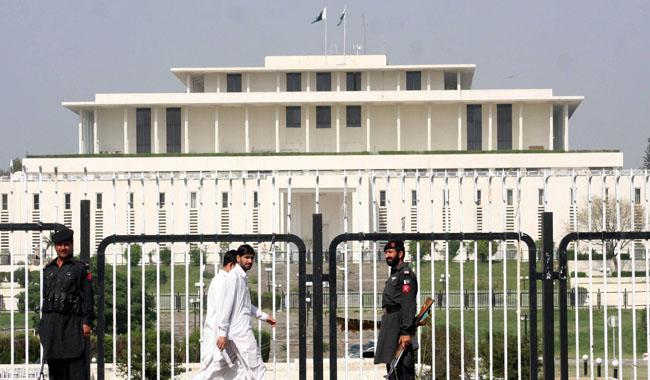 ISLAMABAD: The meeting of the parliamentary committee on new accountability law on Monday remained inconclusive as it failed to evolve an agreement on the scope of the new accountability law as to whether it would be restricted to the federal government or extended to the provinces.
The Pakistan Tehreek-e-Insaf (PTI) sought extended scope of the new accountability law to the whole country, while the Pakistan People's Party (PPP) stuck to its position of restricting its scope to the federal level. The meeting chaired by Law Minister Zahid Hamid in the Parliament House discussed the definition of the public office holder.
The PPP broke its silence on giving up its proposal of excluding judges and generals from the ambit of the accountability law, saying the proposal was withdrawn to avoid a confrontation among the institutions. Talking to media persons after the meeting, parliamentary leader of the PPP defended the party's policy shift on the matter. 'Under the present circumstances and polarisation, any step will aggravate the confrontation," he said, adding that all the institutions had their own mechanisms.
PTI's senior leader Dr Shireen Mazari said the party's proposals came under discussion during the meeting. She said the PTI chief Imran Khan has proposed that facilitators of the corrupt mafia should also be made accountable. She warned that the PTI will stage a sit-in if protection was provided to the corrupt mafia in the new accountability law.
Zahid Hamid said no headway was made in Monday's meeting of the committee due to the absence of some members. He said the committee had discussed the definition of public office holder.