Who is pressurising NAB to file appeal in Hudaibiya case?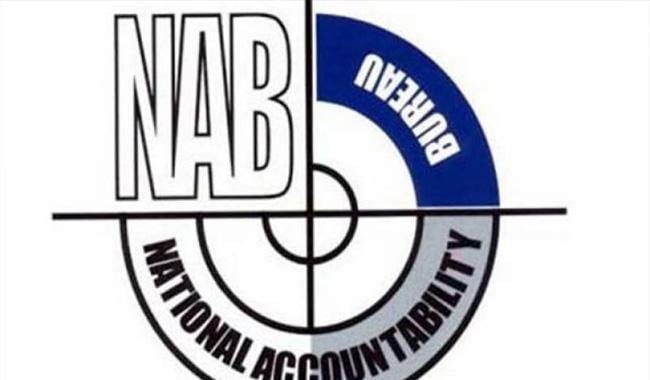 ISLAMABAD: The National Accountability Bureau is under tremendous pressure to file an appeal in the Supreme Court of Pakistan against the Sharifs in Hudaibiya Paper Mills case.
A credible source confided to this correspondent that early this week a meeting was held in an office in Islamabad where a few senior officials of NAB were invited. They were reprimanded as to why NAB has not yet prepared the appeal in the Hudaibiya Paper Mills case against the Sharifs in the Supreme Court of Pakistan. Venue and other details of the meeting including the names of those who were present there are not being disclosed.
The Hudaibiya Paper Mills case appeal, if filed, will extend the scope of the ongoing probe to Chief Minister Punjab Shahbaz Sharif and his son Hamza Shahbaz. The elder Sharif, former prime minister Nawaz, already stands disqualified while his children have also been booked in NAB references.
Sources in NAB say although the Bureau has yet to decide whether it will file the appeal or not, in the given situation it is under pressure to file the appeal. According to one source, the appeal in Hudabiya may be filed in a fortnight time.
In the Supreme Court's July 28th judgment, there was no direction given to the NAB to file an appeal in Hudabiya Paper Mills case. The SC order discussed the issue in para 12 where a clear room was given to the NAB whether or not it wants to file an appeal. The relevant para 12 of the SC order reads as: "12. The argument that the JIT overstepped its authority by reopening the case of Hudabiya Paper Mills when Reference No. 5 was quashed by the High Court does not appear to be correct as the JIT has simply made recommendations in this behalf which can better be dealt with by this Court if and when an appeal, before this Court, as has been undertaken by Special Prosecutor NAB, is filed and a view to the contrary is taken by this Court."
The SC order clearly says "if and when an appeal" is filed. The NAB sources said that its prosecutor during the hearing of the Panama case undertook that the NAB would consider filing appeal in Hudabiya case and that's why the apex court in its order wrote "if and when an appeal".
The July 28th "Final Order of the Court" of the said judgment does not include any direction in regard to Hudabiya case for the NAB. Regarding NAB, the "Final Order of the Court" contains the following directions:
"The National Accountability Bureau (NAB) shall within six weeks from the date of this judgment prepare and file before the Accountability Court, Rawalpindi/Islamabad, the following references, on the basis of the material collected and referred to by the Joint Investigating Team (JIT) in its report and such other material as may be available with the Federal Investigation Agency (FIA) and NAB having any nexus with assets mentioned below or which may subsequently become available including material that may come before it pursuant to the Mutual Legal Assistance requests sent by the JIT to different jurisdictions:-
a) Reference against Mian Muhammad Nawaz Sharif, (respondent No 1), Maryam Nawaz Sharif (Maryam Safdar), (respondent No 6), Hussain Nawaz Sharif (respondent No 7), Hassan Nawaz Sharif (respondent No 8) and Capt (Retd) Muhammad Safdar (respondent No 9) relating to the Avenfield properties (Flats No 16, 16-A, 17 and 17-A Avenfield House, Park Lane, London, United Kingdom). In preparing and filing this reference, the NAB shall also consider the material already collected during the course of investigations conducted earlier, as indicated in the detailed judgment;
b) Reference against respondents No 1, 7 and 8 regarding Azizia Steel Company and Hill Metal Establishment, as indicated in the main judgment;
c) Reference against respondents No 1, 7 and 8 regarding the companies mentioned in paragraph 9 of the judgment unanimously rendered by Mr Justice Ejaz Afzal Khan, Mr Justice Sh Azmat Saeed and Mr Justice Ijaz ul Ahsan;
d) Reference against respondent No 10 for possessing assets and funds beyond his known sources of income, as discussed in paragraph 9 of the judgment unanimously rendered by Mr Justice Ejaz Afzal Khan, Mr Justice Sh Azmat Saeed and Mr Justice Ijaz ul Ahsan;
e) NAB shall also include in the proceedings all other persons including Sheikh Saeed, Musa Ghani, Kashif Masood Qazi, Javaid Kiyani and Saeed Ahmed, who have any direct or indirect nexus or connection with the actions of respondents No 1, 6, 7, 8 and 10 leading to acquisition of assets and funds beyond their known sources of income;
f) NAB may file supplementary Reference(s) if and when any other asset, which is not prima facie reasonably accounted for, is discovered;
g) The Accountability Court shall proceed with and decide the aforesaid References within a period of six months from the date of filing such References; and
h) In case the Accountability Court finds any deed, document or affidavit filed by or on behalf of the respondent(s) or any other person(s) to be fake, false, forged or fabricated, it shall take appropriate action against the concerned person in accordance with law."