How police destroyed my waist in Rivers – Imo bizman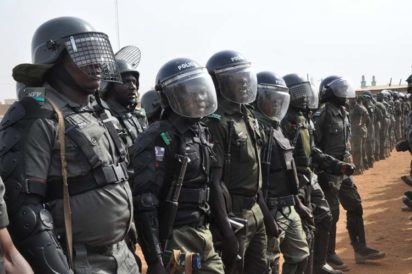 By Chinonso Alozie
Owerri—Ocheze Onumaegbu from Umuotu-Nwanyi, Obodo-Ahiara in Ahiazu Mbaise Local Government Area of Imo State, yesterday, narrated how a police officer (name withheld), shot him at the Okehi Police Divisional Headquarters, Etche, Rivers State.
He told Vanguard in Owerri: "I have been abandoned by the police. I am a farmer; I have fish pond and I also have a poultry farm. My businesses have crumbled and my wife and children are dying of hunger.
"On December 12, 2015, I was to go to Port Harcourt, Rivers State and I contacted the police officer that usually escorts me on such journeys.
"He usually escorts me to Port Harcourt to buy goods and on our way back he will drop at Obibo and I will continue my journey to Imo State."
He said on this particular day, the escort asked him to come to Etche, as his boss had sent him on an errand. He said he went there with a relative, Mr. Chibuzor Esiuka, because he had money on him.
He said on getting to the place, the escort came with some other officers with who he had been drinking and one of them threatened to shoot him if his escort, who had joined him in his car, did not get down.
They ended up at the Etche Divisional Police Officer's office, where the same drunk officer shot him.
When Vanguard contacted the DPO via his telephone line, he declined to mention his name, but confirmed that the incident happened in his presence.
At a point, there was disruption in the network and at press time, the DPO's number was no longer connecting.
The post How police destroyed my waist in Rivers – Imo bizman appeared first on Vanguard News.