Cristiano Ronaldo and Lieke Martens clinch Best Fifa Player Awards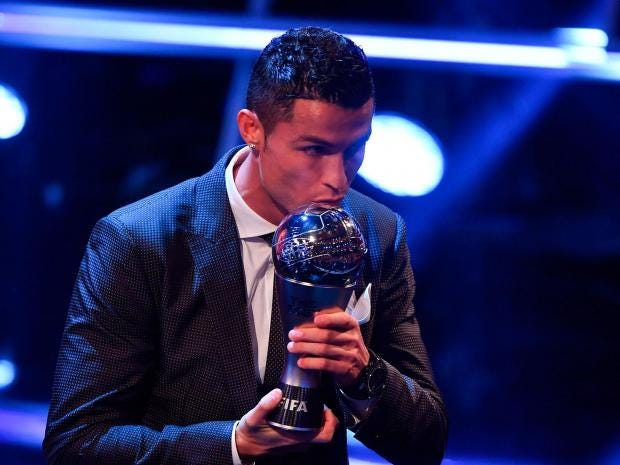 Cristiano Ronaldo has won the FIFA men's player of the year award while Lieke Martens was named the women's player of the year.
Ronaldo retained the prize after scoring 44 goals in 48 appearances in 2017, including 33 for Real Madrid and 11 for Portugal.
The forward collected his award at a ceremony held at the London Palladium...